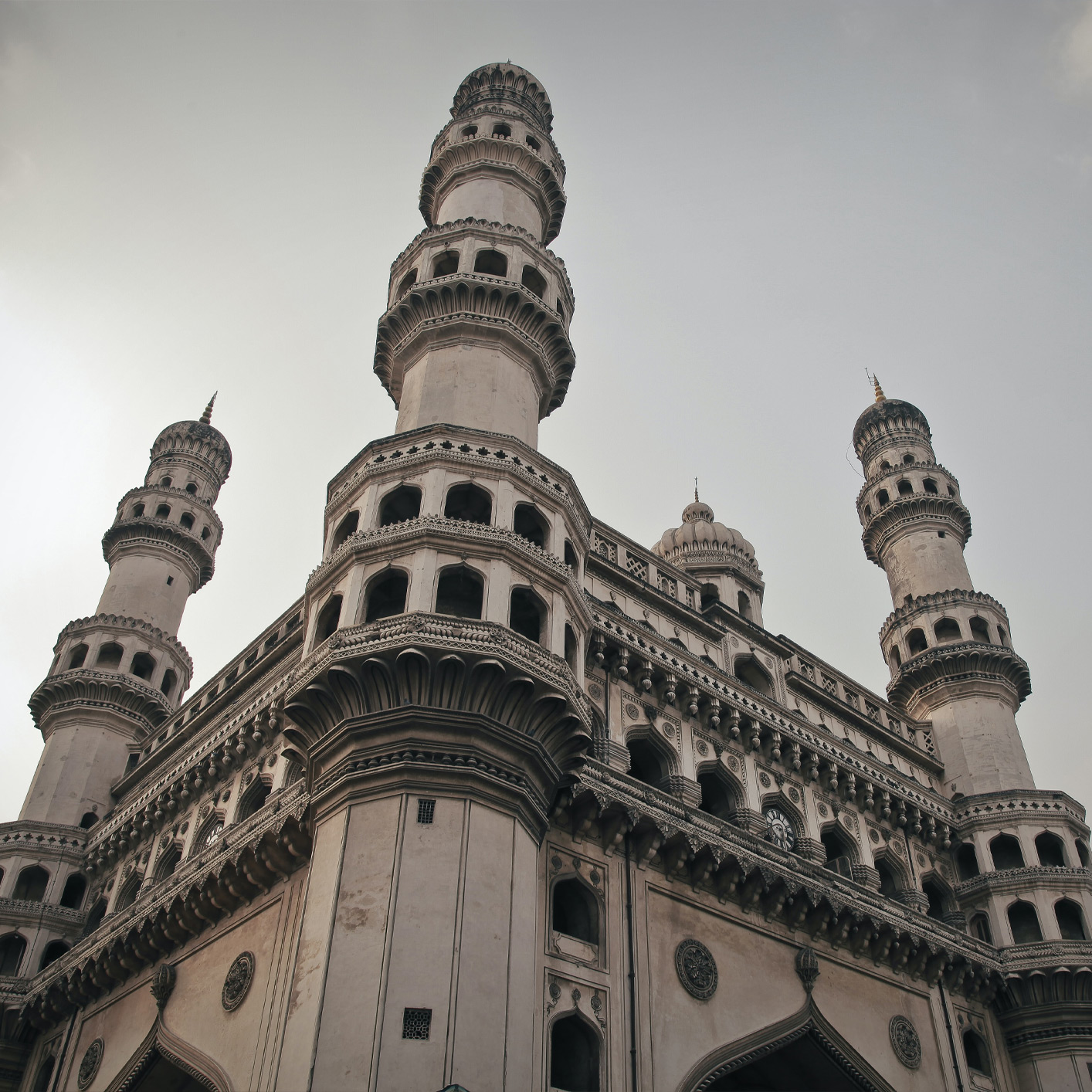 The Charminar (1591) is a large monument that features four minarets and four grand arches, which was designed and still retains its place as the centrepiece of the Old City of Hyderabad. The large structure contains ornate stone detailing, and combines an open space that acts as both shelter and symbolic paradise alongside graceful 'minars' that pierce the sky. Its multi-sided and open layout along with its use of form, space and light both echoes and pre-dates Modernist Architectural approaches and its position as the center of a then newly-planned metropolis has now become a symbol of a glorious, mysterious and historically rich city.
Charminar Films is committed to an avant-garde approach to creating new and innovative features, documentaries and shorts while also taking inspiration from historical movements in cinema and the rich cultural legacy of regions such as Hyderabad, Deccan or Ottoman Turkey.
Two of our feature films were produced and filmed on location in Hyderabad and made use of many historic sites dating from the era of the Qutb Shahi dynasty while the pilot episode of our TV series explored locations in Istanbul and the Black Sea region of Turkey. We have worked with broadcasters TV24 and TRT World as well as Arts/Film organisations in North America, Europe and Asia.
We are located North-East of Toronto, Canada in the city of Peterborough, ON and have a production office in Plymouth, UK. We collaborate and work with Style Press Photo in Hyderabad, India and Farabi Films in Istanbul, Turkey.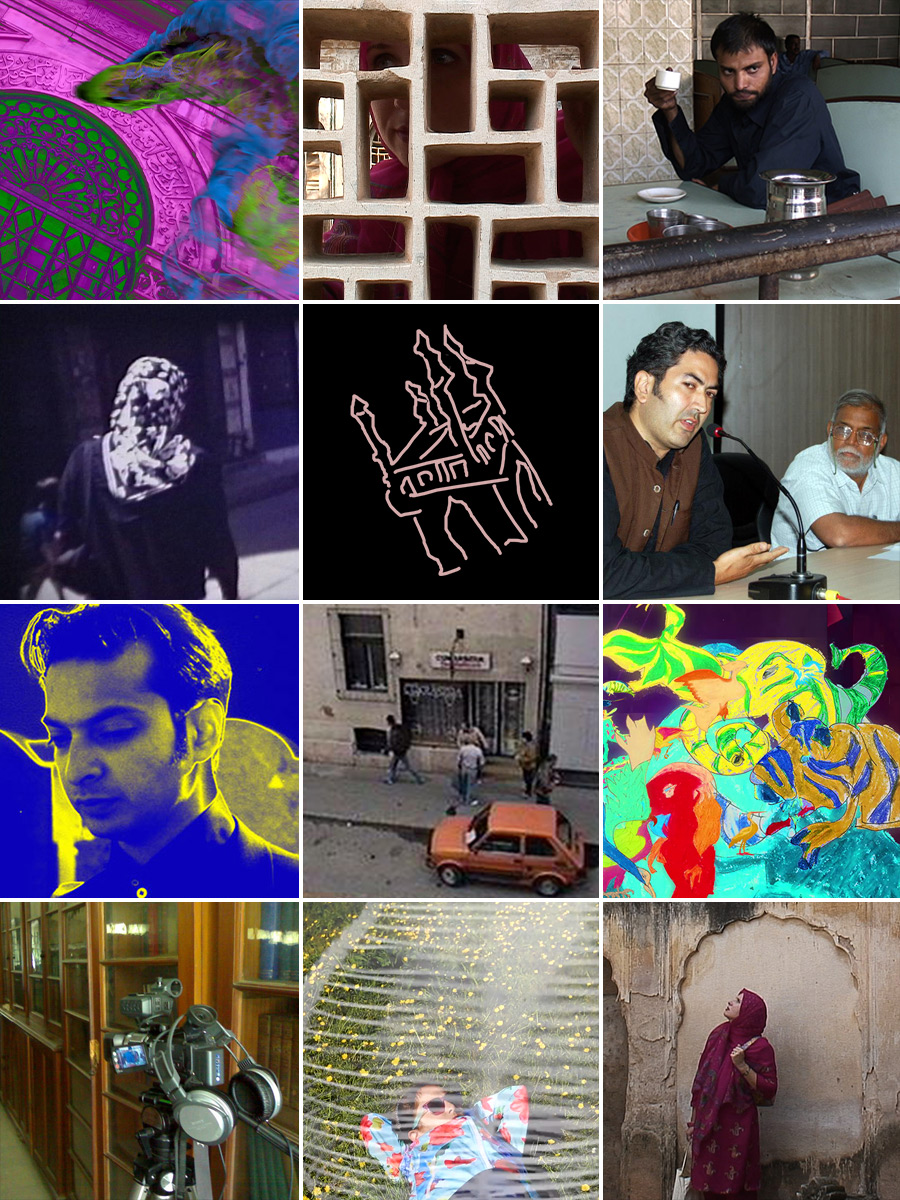 short / experimental

Elevator

A man comes out of an elevator and descends into an abyss of striking visuals – including a spectrum of endless tables and chairs, an abandoned snow-capped car and a phone-booth – before getting lost in a hazy cemetery.

short / experimental

Fountain

A woman journeys through Istanbul streets and a dense sea of markets, people and sounds.

short / experimental / documentary

Rozsa Utca I and II

A bird's-eye view of this Budapest street, complete with a small grocery, a pastry shop and colourful characters on a car arguing over a green screwdriver.

short / experimental

Le Soleil

A cyclical journey on foot, bicycle and car with a tunnel of darkness and a majestic celebration of light through natural elements and spectacular landscapes.

featurette / drama / avant-garde

Dead Body

Hassan, a funeral poet, is going through writers block. Sitting at his desk in a small cramped room with his girlfriend lying on a mattress he leaves for some 'air'- instead he drifts and deviates into other happenings, including but not limited to an endless procession of gum-chewing, an encounter with a rotund Hungarian 'delivery man' and a sexy Russian woman.

feature / drama / avant-garde

Salaat

Five different women walk, ride and work through the day and each performs prayer or 'Salaat' at one of five different times. This structure also offers a glimpse at the beauty, stress and contradictions of people interacting throughout the day. 'Salaat' weaves a breadth of imagery from the burning, decaying beauty of the land through lush forests to the stark desolation of winter and beyond.

feature / drama / avant-garde

Deccani Souls

Babu works for the government as a 'census' collector and the Urdu poet Siddiq struggles with writer's block as he navigates the history and pulse of the Deccan looking for a lost essay his grandfather wrote. Each weaves through the portentous streets and chaos of the magically tragic Hyderabad.

FEATURETTE / TV / VARIETY / AVANT-GARDE

Green and Blue

The series introduces traditional and classical Ottoman, Persian, Andalusian, Mughal and Deccani Art and Architecture in a fresh and new context and also gives exposure to contemporary artists, architects, filmmakers, designers and musicians from around the world.

short / experimental / animated

Grand Theatre and Picture Palace: A Carnivalesque Homage to Hans Richter

An ode to one of the original theatres in Plymouth (UK) and a reference to the spectacle of a new art form from its stage-like opening to its free intermingling of theatrical forms, circus-like performances and animated floating creatures.

short / experimental

Abstract Dervish

Dervish Sound Dress is an exploration of digital art, cultural traditions, computer music and costume design. It combines wearable technology with performance for a sonic experience that is expressed though movement and sound.

featurette / theatre / experimental / animated

Lampedusa

Originally made as part of Eduardo Miranda's live opera Lampedusa, the film is divided into three acts that encompass voyage/shadows, waterscape/sea creatures, cloudscape/birds.

short / experimental / animated

Bees Mecanique: A Pollenizing Homage to Fernand Leger

Bees Mecanique: A Pollenizing Homage to Fernand Leger represents the beauty and some of the unknown complexities of the work of bees through experimental abstraction. Bees are a vital part of nature that continue their ordained job of collecting nectar and zooming from flower to flower.
Having production offices and crews in different parts of the world, we offer creative development, production, art direction and post-production services including music composition, sound design and animated/visual effects. We work with a core team as well as additional professionals around the world.
find out more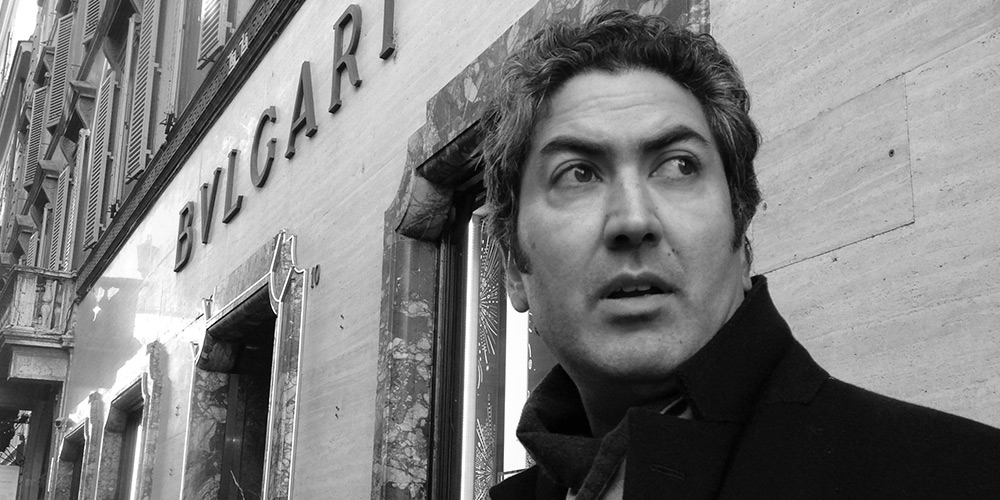 Kaz Rahman
Writer, Director, Producer
Kaz Rahman is a Filmmaker whose style explores themes such as time, memory and narrative dreams as well as the convergence of fiction/documentary. Rahman has a BFA in Visual Arts from York University in Toronto and an MFA in Media Arts (writing/directing) from City College (CUNY), New York City. He is the author of the 2017 book Islamic Art and Modernism: Formal Elements in Painting, Architecture and Film and has been Lecturer in Film and taught numerous courses related to Media Art, Film Production, Cinema History and Cultural Theory at Universities/Colleges in India, USA, Turkey and the UK where many of his students have gone on to work in TV, independent Film, Documentary and Commercial industries. His work has been featured in publications such as The Times of India, The Hindu, The New Indian Express (India), Daily Sabah and Star Gazette (Turkey).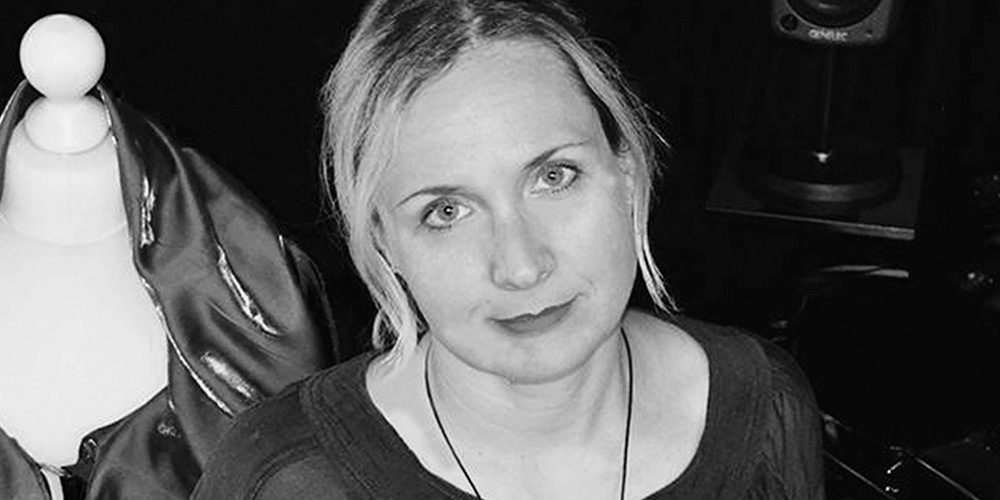 Hedi Hurban
Music Composer, Costume Designer
Hedi Hurban has showcased her collections at DSYN O4 (2004 Delhi, India) and has designed the costumes for the Operas Lampedusa (2019 Plymouth, UK) and The Mother of Fishes (2020 Pittsburgh, USA). She has a BFA in Visual Arts from York University in Toronto and a ResM in Computer Music from the University of Plymouth (UK); her interactive piece Dervish Sound Dress (2018) combines music, wearable body technology and live performance. Hedi is costume designer and actor in Salaat and the music composer on several short films such as Dead Body, Grand Theatre and Picture Palace, Bees Mecanique, the episode Green and Blue and the feature films Salaat and Deccani Souls.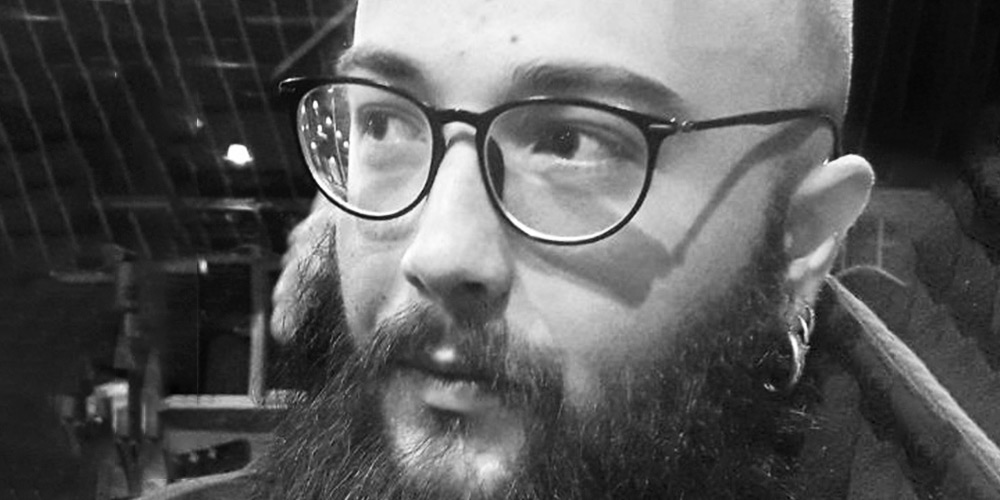 Barış Çelik
Visual Effects, Editor
Barış Çelik's work in visual effects and as a colorist reflects his interest in graphic design and illustration. He has a BA in Cinema from Istanbul Sehir University and his work has been part of award-winning short films both within Turkey and internationally. He is one of the founding members of Istanbul International Experimental Film Festival and is currently lecturer in film editing/montage at Istanbul Medipol University. He is editor on Green and Blue and Rebeldes Baseball.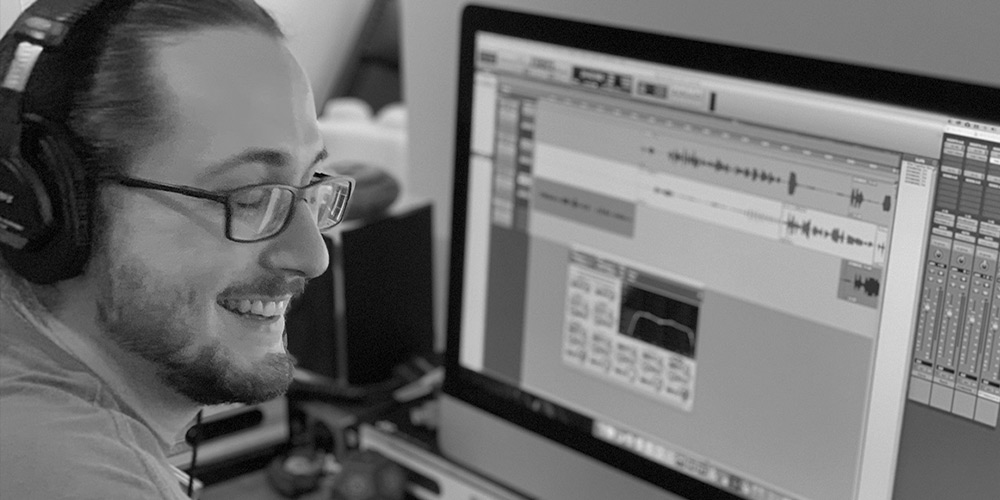 Andrew Weller
Audio Editor, Sound Mixer
Andrew Weller has done location sound and post-production audio for various television shows and films. He has a BSc in Digital Filmmaking from the Art Institute of Pittsburgh and is currently the editor of the hit podcasts, RISE, Rise Together, and Straight Up! with Trent Shelton for The Hollis Co. He is sound mixer on the feature films Salaat and Deccani Souls.